has been in continuous operation since 1942 by promoting the well being of companion animals in our community. Their vision is to ensure no animal is homeless, abused or neglected. In 2019, 1,687 cats, 1,364 dogs, and 193 small animals were taken in and cared for. Fundraising is provided solely through private donations, costing $17,000 a week to keep in operation.

CMHS Services/Information
Pet Adoption Caring for and homing animals while working to relocate them to a good home.
Pet Rehoming Offering resources and assistance to rehome your pet.
Pet Lost and Found Provides help in locating/reuniting lost/found pets.
Veterinary Services Spay/Neuter surgeries are provided for little to no cost.
Community Cats Provides care for free roaming cats in the community – free spay/neutering/shots/medical attention.
Pet Behavior Resources Pet training through positive reinforcements.
Pet Food Assistance Provides donated food for those struggling to afford food for their pet.
is a regional disaster and hunger relief network that collects and provides millions of pounds of food each year for a 32 county area. With support from their partnerships, they are able to provide $21 worth of groceries for just $1. The Food Bank works with 140 pantries, soup kitchens, and shelters, being the only food bank in Missouri that's able to provide food at no charge to other organizations.

CNMFB Services/Information
Buddy Pack Provides healthy lunches for children that rely on low or no cost meals during the school year. More than 160 schools are receiving lunches each week.
VIP Veteran Pack Program Packages that contain food and household essentials for Veterans.
Senior Boxes Packages that contain food and household essentials for seniors struggling to provide these items for themselves/families. 2,880 boxes are donated each month.
Central Pantry Designed as a grocery store that clients can shop at once a month. 10,000 people benefit from the pantry each month.
Mobile Pantry Nonperishable foods, along with fresh produce and meat are donated to low income communities.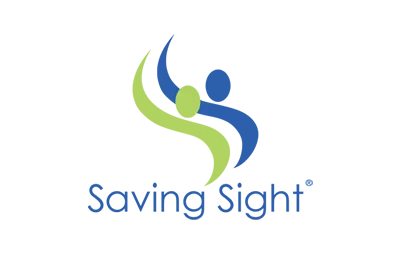 is a nonprofit organization that facilitates eye donation in Missouri, Kansas, and Illinois for transplantation. Teamed with the Lions Club, they are able to donate, evaluate, and distribute corneas for corneal transplant surgery. Non Transplantable parts of the donated eyes are used for research and medical education. Saving Sight has provided tissue for more than 40,000 corneal transplants, and has saved thousands from vision loss.

Saving Sight Services/Information
KidSight Every $8 donated supports a vision screening and follow up care to detect vision problems and prevent vision loss for a Missouri child.
Donor Drives Events to bring awareness to corneal transplant surgery and celebrates those who have experienced a corneal transplant.
5K Runs Raises funds for equipment and supplies needed for operation.
Donor/Receiver Counseling Services provided to help educate and promote transplants.
Donor Council Meetings Offers support and resources for families of donors.
is a global nonprofit housing organization working in local communities across all 50 states and approximately 70 countries. Families who partner with Habitat build their own homes with the help of volunteers, and given the opportunity to pay affordable mortgages. This is made possible by personal and corporate donations in the community.

Habitat Services/Information
Women Build Allows women to take a proactive role in serving their community by learning how to build and construct a home.
Home Preservation Home repair services are offered to preserve home exteriors through donations of volunteer labor and donated materials to keep costs low.
Veterans Build Provides volunteer, homeownership, and employment opportunities to US Vets, military service members and their families.
Car Donates Provides donated vehicles for those in need.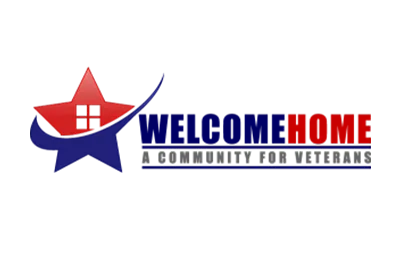 provides transitional and emergency shelter, rapid rehousing, employment assistance and supportive services to at risk or homeless Veterans. Supportive services, tools, and resources are provided to improve the quality of life for those who have served. Their vision is to end veteran homelessness, along with honoring and restoring the lives of veterans.

Welcome Home Services/Information
Fund Raising Events Annual golf tournaments, Casino Nights, and Telethons raise funds and awareness of the importance of caring for our vets.
Transitional Shelter Provided housing and empowering veterans and their families within a small local community of others in similar situations.
Rapid Rehousing Assists veterans and their families who are homeless or on the verge of homelessness. Stable housing, financial assistance, household essentials, and transportation are among a few of the resources available for veterans and their families.
Vets Work Provides support and training for meaningful employment of veterans.
Resources for Vets Multiple networks and call lines available for vets to find support or assistance with any of their needs.

Program is a nonprofit social services agency that provides resources for those experiencing hardships in Boone County. Basic and emergency products are donated to help overcome hardships and maintain self sufficiency for low income families, under/unemployed people with economic disadvantages, disadvantaged youth, homeless, elderly, or disable. Funding is given through various partners, local faith congregations, veteran groups and from business and individual donors.

VAC Services/Information
Seasonal Programs to generate extra funding for essential seasonal products – homes for computers, A/C exchange, summer fan, lunch in the park, back to school, holiday sign up, warm up Columbia, and holiday collection and distribution.
Donations Collection and distribution of funds and supplies for those in need.
Bridge Builders Society honors individuals and businesses that have shown exceptional support to the VAC.
Christmas in July raffles Off season funding for essential productions.
FISH Fund Provides services to the interfaith council with an annual donation of $30,000 to one location to prevent duplication of services in the same area.
Spring into Action Event live steamed fundraiser and Trivia Night – Team building games that generate funds for essentials.
The Unbound Book Festival aims to bring nationally and internationally recognized authors of world-class renown to Columbia, Missouri, to talk about their books, their work, and their lives.

Our mission is to bring together readers and writers to create diverse communities, and to expose participants to new ideas and authors in order to inspire a life-long love of books and reading.
INTEGRITY We practice decision-making, programming, and presentation with respect, accountability, and transparency.

INCLUSIVITY We honor the dignity of every human. We are an organization of diverse individuals possessing a variety of perspectives, identities, and lived experiences. We recognize that to create an inclusive and intellectually vibrant community, we must understand and value both our individual differences and our collective similarities. All ideas are welcomed as part of a culture of creative initiative bolstered by close collaboration, fierce debate, and rigorous vetting.

PLAYFULNESS We believe that cinema, music, art, and education are vital and transformative, and when presented in a high-spirited and fun environment, that transformation is elevated. We approach our work with the same expectation of fun, satisfaction, and transformation.

SUSTAINABILITY We aspire to create a sustainable experience for our staff and volunteers, work towards a greener world, and bolster the artistic contributors who fuel our programming. We support that which sustains us, and internally we are nimble and adaptable, which allows us to respond quickly to new opportunities and challenges.
KMOS serves the citizens of central Missouri with high-quality educational content and experiences online, over-the-air, and in our communities. We cultivate UCM students' professional development and encourage creative exploration through a multi-disciplinary learning lab that supports the classroom environment.

Columbia Public Schools
Columbia Public Schools is the fifth largest school district in Missouri. It includes 21 elementary schools, six middle schools, four high schools and the Columbia Area Career Center, as well as an early childhood education program
"We Always Swing" Jazz Series mission is: To Present, Preserve, Promote, AND Celebrate the global art form known as "Jazz." The concert-producing, educational and community-based organization, having gained local, regional, and national recognition, remains the ONLY endeavor of its kind serving the entire mid-Missouri region. We seek to increase the knowledge of and appreciation for Jazz in Mid-Missouri.